How to compare the page with the page of competitor?
---
Today will talk about one of the most important functions Feedspy - comparing competitors' pages.
What can we compare?
First, to compare the analytics of your pages and competitor's pages and watch the weak points.
Secondly, for the marketing agencies is useful to compare the work of two administrators pages.
What do you get from the comparison?
- What interests your target audience in the pages of competitors;
- The time when it is better to do the posts;
- Methods and technologies of increasing commented and reposting;
- Comparative graphs activity.
How to compare two pages?
So, to get started on the service log in Feedspy.net through your Account, and social network.
1) Load the page and start the competition analysis in turn. In this case, the page is stored in your account.
2) Then, close all the graphics and put a checkmark in the list of relevant pages.
3) Under all the pages, click on the "Compare the page."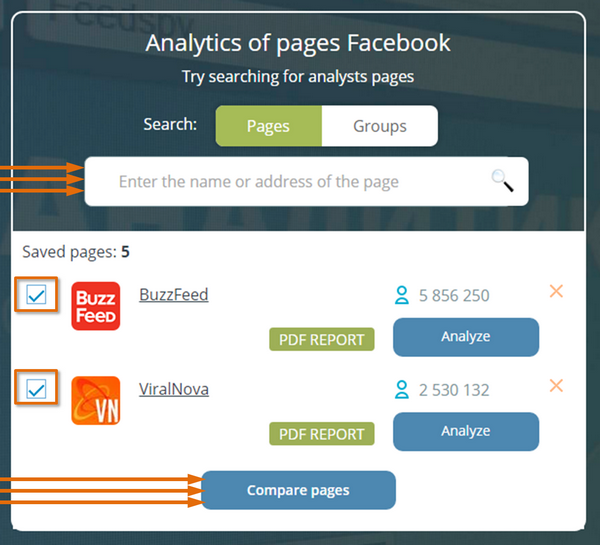 4) Service Feedspy compares two or more selected pages simultaneously. You will see a graphs activity and filters posts, but both pages. This will allow to analyze the interests of your target audience.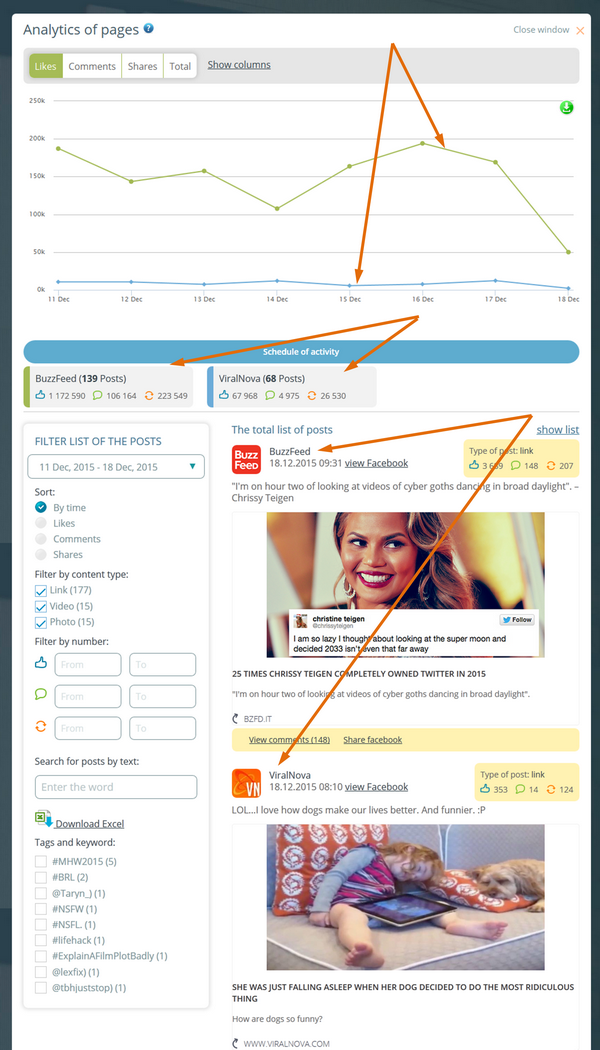 Thus, you will learn the best time posts, what are interesting your subscribers and will be able to publish the best posts on your page.
Compare the page, use the service Feedspy and increase the number of your subscribers.
---